The engineering staff at Olde Town Engineering Company has experience in designing new office buildings as well as modifications to existing commercial office buildings.

Developers and project managers that we have worked with include Jones Lang LaSalle, General Investment & Development Corp., Cushman Wakefield, Spaulding & Slye Colliers, Pruitt Corp., Insignia/ESG and Stanton Development Corp.

The following projects are indicative of some of our recent experience:

HLS
Dulles, VA

Structural design for a new 9,600 SF warehouse/office facility with a 3,000 SF mezzanine level. The two-story structure is designed utilizing reinforced masonry load-bearing walls to support the structural steel and open web (bar) joist framing The foundations are conventional spread footings.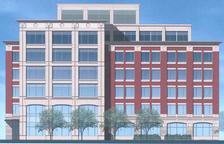 Architect: Wisnewski Blair & Associates, Ltd.
Eisenhower Center III Office Building
Alexandria, VA

Design development and construction documents are completed and construction is underway for a 6-story, 92,000 SF office building with penthouse level. The superstructure is designed with structural steel and composite concrete floor slabs. Soil conditions for the project require deep foundation systems.
Hayfield Animal Hospital
Alexandria, VA
Currently developing the construction documents for a new 9,500 SF, two-story veterinary hospital facility in Fairfax County, VA. The structural design incorporates load-bearing walls supporting pre-engineered roof trusses and open-web (bar) joist for the second floor. The first floor is designed as a concrete slab on ground. Conventional spread footings are designed for the load-bearing walls and the steel columns at the interior of the building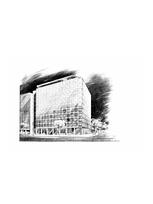 MEP Consultant: B2E Consulting Engineers, PC
1701 Pennsylvania Ave., NW
Washington, DC

Heating, ventilation & air conditioning renovation of the existing 45-year-old building structure. The project included an online replacement of the 50,000 lb. roof top cooling tower.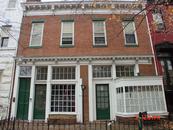 Architect: Nelson Architects
300 Independence Ave., SE
Washington, DC

Prior to the structural design, a detailed review of existing conditions was provided to determine what type(s) of structural systems had been incorporated in the original early 1900's design. The total renovation project included three adjoining buildings for 11,000 SF of commercial office rental space. Cost of renovation & construction: $1.7 million.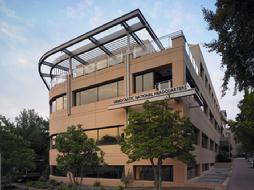 Architect: Hickock Cole Architects
National Democratic Headquarters
Washington, DC

Originally the building consisted of a 35,000 SF office space and a 16,000 SF club facility. The renovation project included significant demolition of the existing structure to refit the office building for a high-bay media studio and convert part of the original club space into offices. A three-level reinforced concrete link was designed and constructed between the two buildings. The link structure is supported on deep concrete caisson foundations. Construction of the renovation project was completed in 2004. Cost of construction: $2.2 million
Architect: McAllister Architects, PC
403 C Street, NE
Washington, DC

Four-level, 8,500 SF office building located in Capitol Hill adjacent to an historic school site. There is a view of the U.S. Capitol dome from the roof deck. The structural systems for the new office building are load-bearing masonry walls and steel joist for the concrete floors & roof deck framing.
Olde Town Engineering Company is typically engaged by either an architectural or an engineering firm to design the office building structures. Our clients include: Wisnewski Blair & Associates, Hickok Cole Architects, OTJ Architects, Nelson Architects, B2E Consulting Engineers, FORM Architecture + Design, Soma Architects, Cole & Denny, Dominion Consulting Engineers, Dwight Matthews Architect, and W. A. Brown & Associates.